These are some of our favorite furry friends!

This beautiful Saluki was owned and loved by Carmela Ciampa. Isn't he beautiful? He and his Mommy are dear friends of ours. Yanni is now an angel at the Bridge.


Nell was our neighbor and dear friend. Her owners, Nancy and Doyle are two of our favorite people. We all loved to watch Nell and our dogs run around in the backyard.
Nell was a retired racer and the most wonderful pet. She was a sweetheart and a beautiful girl. We all loved her to pieces! Nell joined Sylk at the Bridge just 15 days after he went. Run free, dear Nell and Sylk!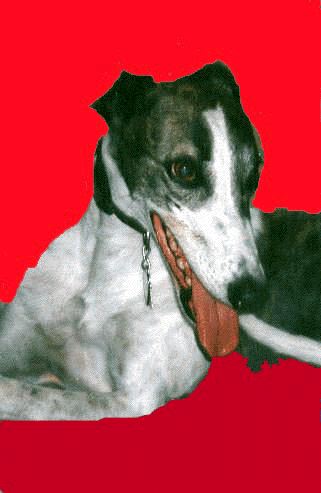 Next, is Dutches. She is owned and loved by the Maniatis family. She is a Kheeshond and from what I hear, "Daddy's little girl". Her "Dad" is a teacher at my school and a wonderful friend.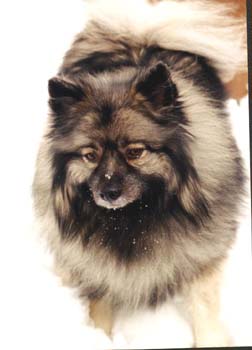 Here are the Rockin' Rooers owned and loved by Jordan Graustark. They come down to visit and love running around out back, too. It is such a treat to be among so many dogs and we couldn't pick a favorite as they are all such sweeties. Jordan is a very special person and we are so glad to have her for a friend.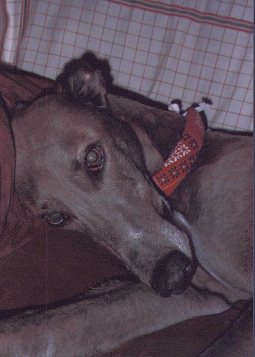 This is Kody, the first retired racer to arrive at her home. He was the alpha of the pack and a lovable couch potato. He is now sharing a couch with the angels.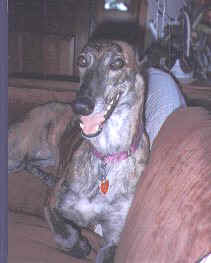 This is Geisha. She is Kody's litter -mate. Can you already see why it's hard to pick a favorite? Geish is now sharing that same couch with Kody. We miss both so much!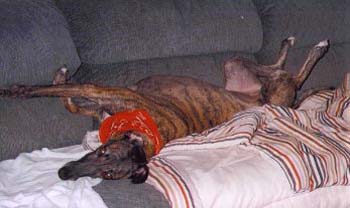 Robyn is a very happy girl to be living with Jordan and her dogs. She took months to come around and as you can see, is enjoying a wonderful life!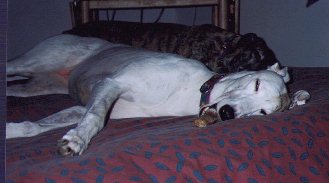 Arielle has the softest fur I've ever felt. She is a sweetie! She, too, has joined Kody and Geish on that couch.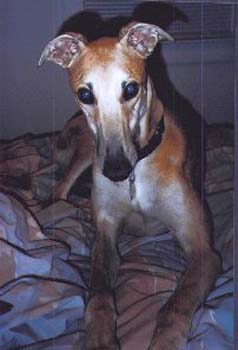 Ruby put the Roo in Rooers as he loves to howl and is thrilled when the others join in. Jordan has done wonders with him as he took some special handling to become the beautiful dog he is today. He loves to catch and retrieve balls.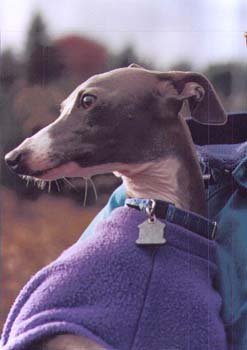 Bailey is Jellie's boyfriend. He is such a handsome IG and just loves his Mommy. He is very happy to have Lexi for a sister.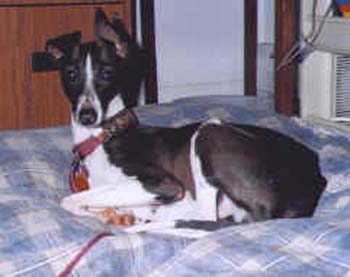 And here she is-the newest Rooer. Lexi, the Southern Belle. She is adjusting nicely to her new home and is thrilled to have Bailey for her new brother! Jordan's web page can be viewed by going t o Favorite Links in the Directory.



Our international friends are Bruno and Nero, IGs owned and loved by Fermin Bernaus Berraondo from Donostia-San Sebastian, Spain. We call him Berny. They are littermates and have lived with Berny and his family since they were 5 months old.

This is Bruno.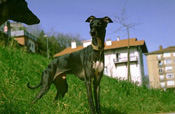 And here is Nero.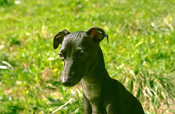 Aren't they beautiful? Berny's web page can be viewed by going to Favorite Links in the Directory.



Here are Frank (opening new wheels) and Bridget. They are owned and loved by Linda Shier from Smyrna, Tennessee. Frank is 16 1/2 and has been paralyzed for two years, but you can see he does really well! Bridget is a retired champion!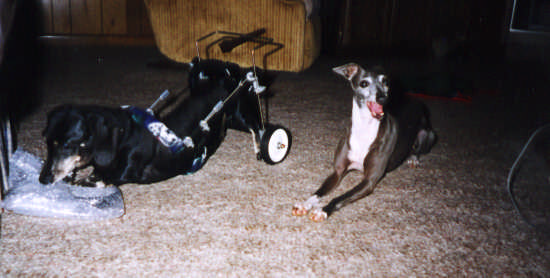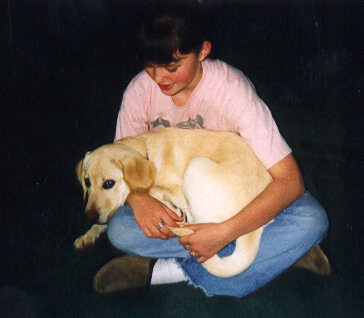 This is Misty, owned and loved by Katie Bantz. She is a yellow Labrador Retriever. Isn't she cute? Actually, aren't they both cute?

Directory
NEXT
Home