Jellie came to live with us on July 25, 1994.
Her birthday is July 17, 1993.
She came from Bounty Kennel in Walden, NY.
Her breeder's name is Suzanne Bouchard.
Her AKC registered name is Bounty Angelica.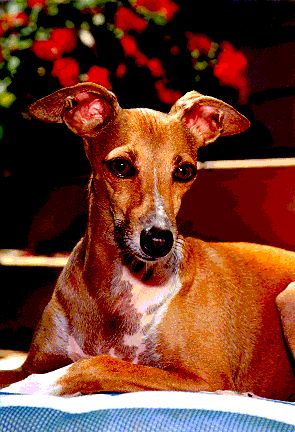 Jellie is absolutely adorable. She loves to sit in my lap and wants to be wherever I am. When I'm not sitting, Steve's lap is where she is.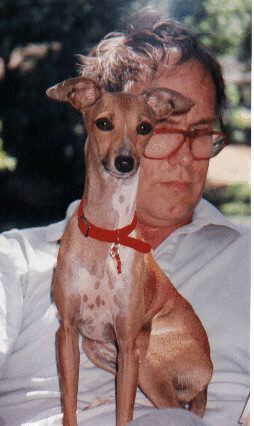 Jellie loves the summer-sunbaths, running around and lazing in the grass with a rawhide chew (which she stole from one of the Salukis!).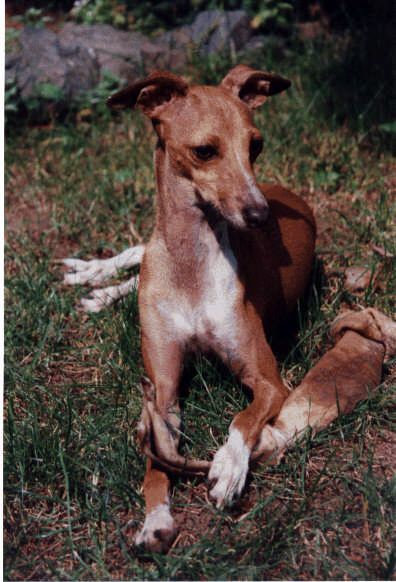 Jellie also enjoys herself at my mother's summer house in NH. She chases the ducks, etc. from this wall out front.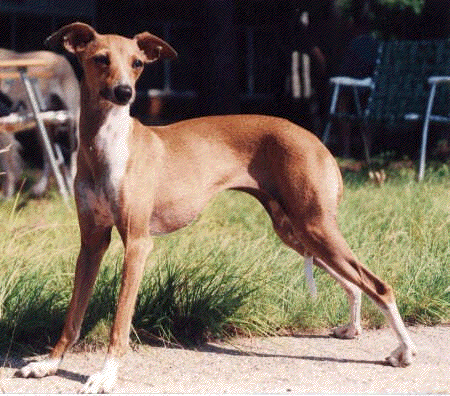 Several people have viewed my page and remarked on the fact that no photo of me was posted, so here I am. Jellie is always thrilled to be with me and this is no exception.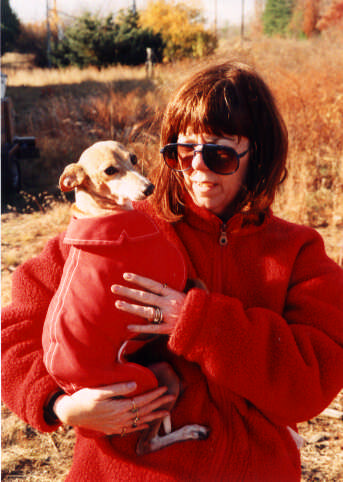 Click here to see Jellie's pedigree.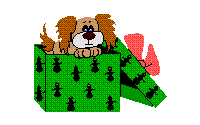 Next Page
Home