Sylk came to live with us in July of 1986. He was 10 weeks old.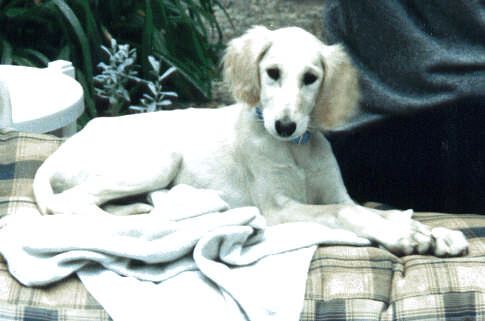 He came from Rataki Salukiworks in Dennis, MA. His breeder's name is Lorraine Trenholm.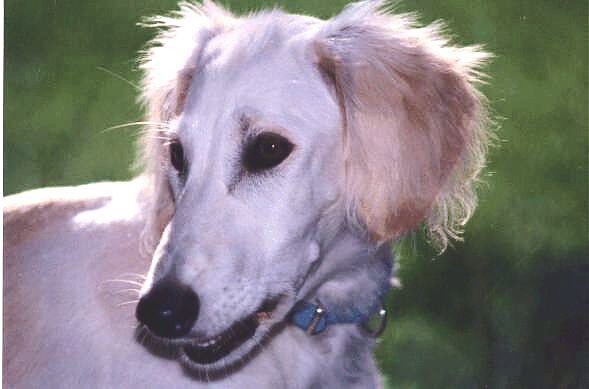 His AKC registered name was Rataki Intala Sylkhan.





His favorite spot was in his chair in the living room.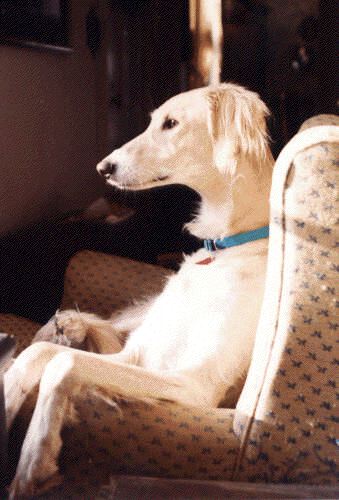 He loved to be out in his 2 acre fenced in yard.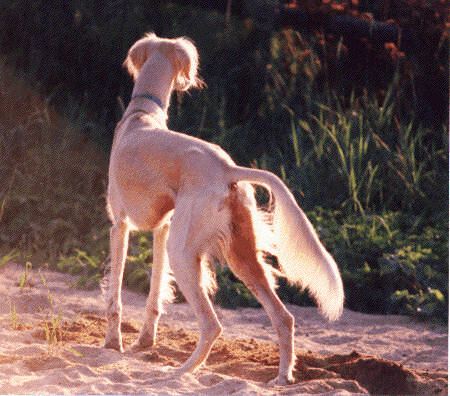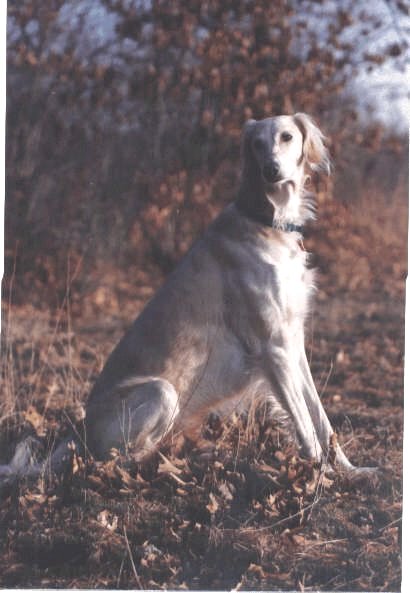 He was an escape artist, thief, always alert, extremely intelligent dog. He was also a couch potato and followed my husband Steve wherever he went.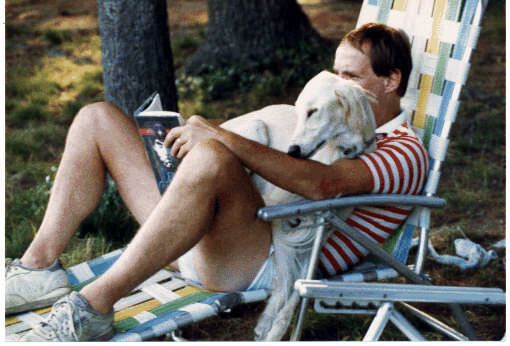 Do you see what I mean? A 65 pound lap dog!

Click here to see Sylk's Pedigree.


Next Page
Home